One of the best ways to expand your online reach is through optimized listings using different types of business directories. While Google My Business is one of the most popular ones, it's certainly not the only directory nor is it the only type of directory. Directories come in a number of forms.
Different Types of Business Directories
Here at 10|20 Marketing, we work with a number of different types of business directories, including:
Search:

Search engine directories (like Google and Bing) are most important. This is because the majority of people are still turning to them when executing local searches. 

Social Media:

Social networks and apps were created to connect people and businesses around the world with similar interests. They offer businesses the opportunity to not only be found by potential customers but to engage with them as well.

Maps and Navigation Services:

Navigation services help users get from where they are to where they are going. But have you ever noticed how when you search for the business, you're served up similar recommendations or see other businesses near where you're headed? That's only possible with business listings.

General Publishers:

General Publishers are business directories in and of themselves. These are not necessarily tied to navigation systems, though consumers may be able to find directions through them.

Aggregators:

Aggregators are sites that pull information from the larger players – like Google My Business – and display that information on their own site.

Voice Search:

Voice Search services are search engines that operate through voice recognition. Siri or Google Assistant are examples.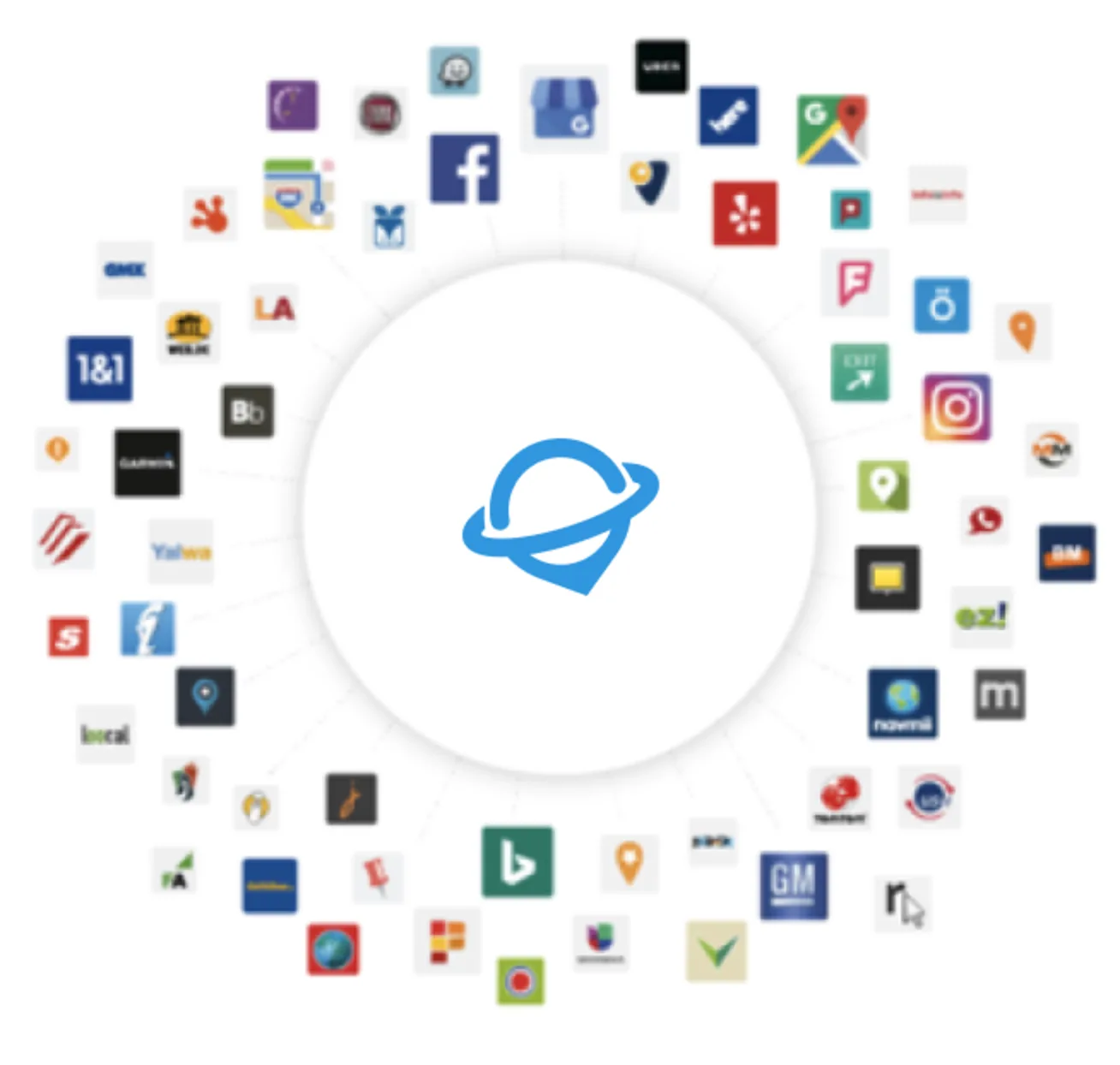 A smart directory listings strategy can help you stand out from the competition and be more readily found in search results. How?
Common Information For Different Types of Directories
The majority of searches for local businesses, products, or brands start with the 'Near Me' feature on Google. The best way to appear there is to have an optimized directory listing. These listings are crucial to getting in front of customers looking for what you offer, and it's critical to deliver to them all of the information they are looking for.
This includes:
Your location address

Business hours

Website

Products and services

Phone Number, and

Updates and Images
But just because your potential customer is searching through Google doesn't mean that having a listing on Google My Business is going to be enough to get discovered. This is where you can use a consistent, complete listings management strategy to stand out from the competition. List your business in more places, and be rewarded by Google (i.e., appear at the top of the search results).
Remember, though, your customer's journey doesn't just take place on one platform, So you'll want to be wherever they're searching. So we recommend that you find the most relevant directories for your business and claim your business on all types of business directories. Business directories are powerful, but only if you're actually present on them!
Of course, your listings also have to be consistent. Conflicting information will confuse Google (and your potential customers) and will push you down the search rankings. 
We understand that it's a daunting task for busy local business owners, so we've partnered with Uberall. Our partnership brings you a Listings Management service that takes care of this for you at an affordable monthly rate. All you have to do is provide us with your business information, and let us manage the rest for you.
Book your free consultation today and let's chat.