Owner Stories: Jamie Goren, Commercial Asset Leasing Consultant, Affiliated Financial Services, Montreal, Quebec
Nepotism comes to the Local Business Owner Spotlight series and we won't apologize for it! Jamie Goren is not only my brother, he's also an experienced businessman who has worked for others and owned several business. He now guides other business owners through the process of leasing equipment earmarked to help grow their revenues. In this discussion, we touch on what he does, who he helps and the importance of distinguishing between good debt and bad debt.
Our interview with Jamie is below. Let us know your thoughts in the comments. Also, make sure to read our Local Business Owner Spotlight series. Also remember to support local businesses in any way you can while these physical distancing restrictions are in place.
Interview with Jamie Goren, Commercial Asset Leasing Consultant
10|20 Marketing: Thanks for agreeing to do this, Mr. Goren. Your participation is greatly appreciated. How would you describe what you do if you were asked by mom?
Jamie Goren: Very basically, we help companies and sole proprietors alike to purchase commercial use assets without tying up working capital or depleting their cash. We can help companies to purchase everything from used or new trucks and construction equipment, to machinery, racking, telephone systems, alarm systems and even websites. We can even help professional offices to purchase furniture. We do this using lease-to-own contracts that typically go to a $10 buyback at the end. This the most tax efficient way to finance these purchases.
10|20 Marketing: So why would someone come to you for financial help rather than go to a bank or another lending company?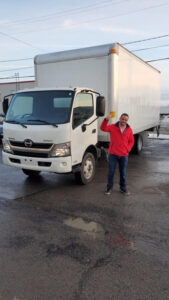 Jamie Goren: There are a few reasons, depending on the type of business you are running. For some proprietors (electricians, plumbers, contractors) it's often a way to get commercial credit established while not tying up the amount of credit their bank will allow them to run their businesses.
For larger companies, the approval process is much quicker than traditional financing, the financing is off balance sheet (in many cases), and it does not tie up their working capital.
Lastly, for companies of all sizes, we will look at assets that traditionally a bank would not finance. We will also look at credit profiles that banks don't usually touch.
10|20 Marketing: What advice would you give to business owners as they try to manage cash flow during what is now a very uncertain period of time with a lot of unknowns?
Jamie Goren: Managing your working capital is critical to buffering the uncertainty and the unknown. Even if you have the money in the bank it doesn't mean it is the right time to reduce that balance and spend it.
There is such a thing as good debt just like there is such a thing as bad debt.
If you have the opportunity or the need to acquire an asset that will help you to grow revenues and it will generate positive cash flow when weighed against the payments, you should really consider leasing that asset and using the increased revenues/profits to make the payments.
I know it sounds self serving in this case, but adding debt to manage cash flow and punt the problems down the road is bad debt. Adding debt to purchase an asset that allows you to bill more or make more profits is good debt.
10|20 Marketing: You raise a great point. How do you help clients to see the good debt-bad debt point by coming across as help and not self-serving?
Jamie Goren: Having been in manufacturing businesses for 30 years prior to this career change, I feel like I know the experience from both sides of the coin. I truly believe that I am now selling a service that is really needed and in demand.
I will never put a gun to anyone's head to sell them something that is not the right fit for them if they are not comfortable with it. I can help with the cashflow calculation, I can help with the weighing of pros and cons. I am in this for the long haul and want to be viewed as a client's ally. I tell clients all of the time that I work for them, not for the lenders. In the end, my objective is to find a solution that fits their situation and that fits their business. If I cannot provide it, I will refer them to someone who can.
I recently did a financing for a company that I had that exact conversation with back in January. They opted to use cash for their purchase because an older member of the management team believed that there is no such thing as good debt. We had the conversation about good debt/bad debt, I let him know that I greatly respect his life experiences and his decision but I am always here if they need me. Not only did I recently do a deal with them, I have also been referred to another prospect by the same person.
10|20 Marketing: Do you see business getting back to normal now? What was your take of the market during the last three months of lockdown and pandemic panic?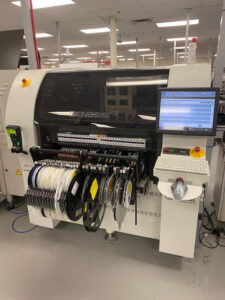 Jamie Goren: Let me address the second part first. The business climate was really difficult in the months of April and May especially. Deals that were signed and ready to be funded were cancelled, especially in the event production space, and they won't be coming back until next year at the earliest.
I hope that governments learned enough during the last three months to figure out a way to do target shutdowns on a much more micro level as best they could. But like any black swan event there were business opportunities to be had. And money to be made. We were busy with transport companies, Amazon delivery couriers, and some packaging equipment manufacturers.
I am thankful that we aren't very focused on the restaurant trade, because that is going to be a really difficult industry (credit-wise) for an extended period of time.
As for the first part of the question, truthfully I am not sure what normal is. I have long felt that companies and consumers have very short memories and habits will return to the norm. I am not sure about that as a blanket statement in this case.
New credit approval will definitely be more challenging to get for a while. I certainly wouldn't bet on an immediate return in travel and tourism.
On the other hand, home renovation companies, pools and drive-in entertainment venues are areas where we are seeing lots of demand.
I believe in the ability of entrepreneurs to innovate and adapt, but don't think that the worst fallout has really hit yet. Lots of businesses are being propped up with payment relief and government subsidies.
It's going to be a long summer and fall for the local economy and for the labor force, especially in retail and service based jobs.
10|20 Marketing: Thanks for this discussion, Jamie. Any final thoughts on credit, funding and moving forward?
Jamie Goren: I guess if I can leave your readers with a thought it is this: now is the time to make smart decisions. To conserve working capital but to not be fearful of capitalizing on opportunities. Some of the biggest success stories today are companies that took chances coming out of the recession back in 2009/2010 because they saw opportunities and pursued them.
There is money available for good businesses. While credit is tougher to get, it is far from impossible. There really is such a thing as good debt, especially for small and medium sized businesses.
I am available to discuss this with anyone who would like to.
I work for the clients. Not the lenders. Not a bank. Not anyone else. My job is to help businesses purchase the assets that they need for success. I can help you too.
Thanks so much for doing this, Mark. I have truly enjoyed reading every one of the stories and am grateful for you doing this one (even if I did have to wait my turn!)
10|20 Marketing: My pleasure. And the list is long! Thanks for playing along. See you later!
Jamie Goren: Of course!
**
This interview is part of our Local Business Owner Spotlight series. If you're interested in having your business highlighted, please reach out to mark@10-twenty.com. And if you're interested in a free online small business marketing consultation, we're happy to set up a time to discuss your situation as well.