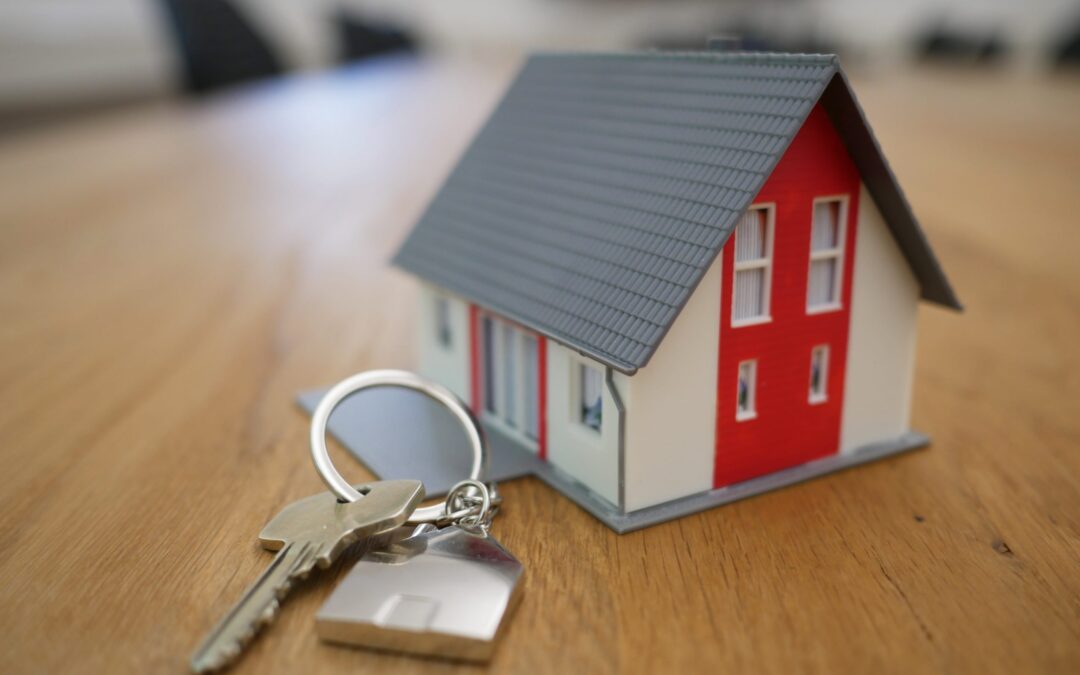 We've pulled together our top four tips for realtors to ensure you have a successful, well-rounded online marketing strategy.
Why? Because the marketing landscape in real estate has changed dramatically in the past ten years or so. Door knocking and print advertisements aren't quite a thing of the past, but as more and more people – your target demographic among them – move online, it's important your marketing strategy does, too.
Top Marketing Tip for Realtors #1: A Landing Page
Nothing you do online matters if you don't have a strong landing page. A landing page is a single webpage that opens when a person clicks a link that appears in your content. This content could be an ad, a social media platform, newsletter, or any other content part of your strategy.
Once they've shown interest in your services by clicking the link, the landing page should then clearly direct them to take further action:
Schedule a viewing.

Book an initial meeting with you.

Sign up for your market insights.

Or another act that you decide. 
The landing page not only gives those interested a way to contact you but also allows you to collect email addresses. Doing so will enable you to contact them directly with targeted emails.
Top Marketing Tip for Realtors #2: A Solid Organic Social Media Strategy
Because of its visual nature, social media is one of the best performing marketing channels for realtors. Social media, as a whole, encompasses several platforms. You can choose one or two that you enjoy most to focus on and use to drive traffic to your landing page.
Why is it essential to enjoy the platforms you choose? Because social media relies heavily on personality and brand connection. That's why it's so important to show up consistently and build relationships with your audience. Only posting occasionally won't do the trick.
Some tips for a successful organic social media strategy include:
● Optimizing your bio or profile can make it very clear who you work with and how you help them. For example, do you specialize in assisting people in purchasing investment properties? Or working with first-time homebuyers?
● Be consistent posting to your feed, appearing on Instagram Stories, sharing video to your youtube channel, or doing whatever it is you choose to focus on.
● Show up with purpose. Of course, you'll want to share the homes you have for sale, but don't forget to share value for those who may be planning for the future. Market Insights, buying and selling tips, and neighbourhood stories are all ideas that share value and build trust with your prospective clients.
● Use high-quality images. Whether you're posting a single static post, a carousel (multiple images on one post), a 360 photo, or Instant Experiences (Facebook's new ad format), it's important your images are professional and draw in your audience.
Top Marketing Tip for Realtors #3: An Ads Strategy
Instead of posting organically to your feed, you can create an ad within Facebook that appears on Facebook and Instagram. In particular, Carousel Ads have a high click-through rate, and you can either target new audiences or retarget those who have been to your website before for much cheaper – pennies a day. To do this, you'll need to add a Facebook Pixel to your website to track visitors.
You can also set up a Google AdWords strategy to improve your chances of appearing in search results when someone searches for specific keywords related to your niche.
Top Marketing Tip for Realtors #4: Optimize Your Google My Business Listing
Claiming and optimizing your Google My Business listing will help you appear in more Google searches and drive more traffic to your website or landing page. A properly set-up listing makes it easier for future clients to call you, find your office, visit your website, and share your location with others.
10|20 Marketing can help you set up your Google My Business listing and make sure it's working for you. We will ensure that people find your listing by making sure that your contact information is readily available. Our team can also help you with your review strategy or make sure there are valuable content and images that teach your audience about your business.
If you have questions about Google My Business or other aspects of your online marketing strategy, send us a message and let's chat. We're always happy to help.