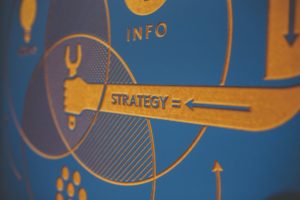 If you own a spa or salon, you know that your clients have options. It's up to them to decide on which looks, styles, and treatments – and any combination of the three – they want when they visit your business. Catering to their desires and helping them find their look is the best way for you to keep them coming back again and again.
However, if you want to help them find their look, the first thing you need to do is help them find you. Because when it comes to search, they also have many options. There are different search engines and review sites for them to discover your business and your price list. And, if they don't discover yours, they'll find your competitor down the street.
So it's important to put your business details – think address, phone number, business hours, a detailed description and your price list – on the top sites and apps that people turn to when deciding on which salon or spa to visit. This includes big players like Google, Yelp, Facebook and Foursquare, as well as more regional and beauty-specific sites and apps.
Consider these statistics:
Google "near me" searches have increased by two times over the past year.
49% of local searches occur without a specific business in mind
72% of consumers who did a local search visited a location within five miles.
87% of smartphone owners make a search engine inquiry at least once a day
97% of smartphone users use a search engine on their mobile device at least once per week
Working with 10|20 Marketing, we'll help you place your price list on these key sites and apps and give you one place to update your price list, specials, photos and announcements. And by placing your price list online as text, you'll benefit from every item on it becoming a viable keyword that will help people discover your business. The more ways people can find you, the better.
With our help, we can ensure that your location is consistently presented, error-free and that reviews are aggregated and monitored, so your spa or salon can enjoy improved findability and better overall search results across a number of engines. Moving, adding photos or making a change to your business description? Easy too. Just send along the changes and the process to apply them across the web with the same consistency as your original information is as simple and efficient. You'll never have to worry about making these changes yourself.
Not everyone is looking for your website. But they are looking for the service you provide. Our solution is an easy and cost-favourable way to market your business and get found. And if you're already marketing your business online in some way, it works beautifully in conjunctions with those digital and social media marketing as well.
Getting found is foundational, though. And having people walk through your door, though, is always the number one priority.