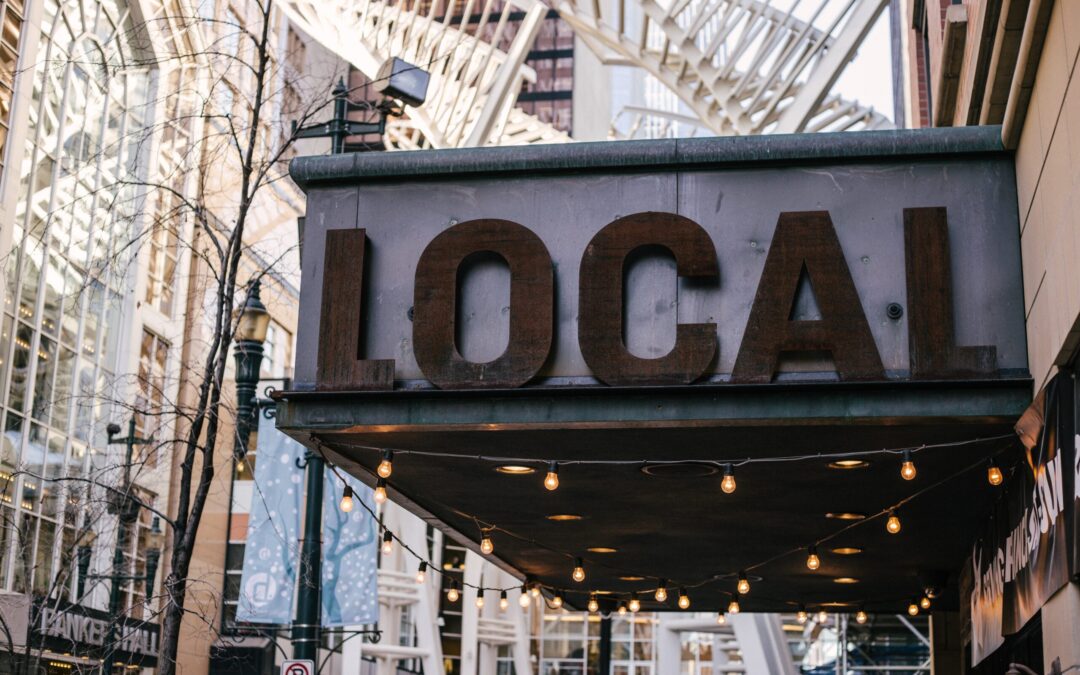 We're often asked about Google My Business and why it's so important to claim — or own — your local business listing on Google. In this post, we're going to answer some of the fundamental questions about Google My Business, its importance for local search and break down the what, why and how of this vital business building tool. 
What is Google My Business
(also known as GMB)?
Google My Business is one of Google's most powerful tools for business owners looking to get found online. It's free to claim your listing (or profile), which will give you control over how your business is presented across Google's platform, including Google Search and Google Maps. Whether you're just getting started with your local business or have been around for decades, claiming your listing should be at the top of your to-do list if you care at all about local search optimization (for the uninitiated: if you have a local business, you care about local search optimization!).
In the last year, Google has introduced new features that allow business owners to post content to their listing. As a result, you can now think of your Google My Business listing as part directory, part social network. 
The directory aspect allows you to publish your most basic business information, such as your name, address and phone number – also known as your NAP. In addition, you can also include business hours, a business description, links to your other online properties and more. As a quasi-social network, Google My Business gives you the ability to post content, such as product posts, social updates, and photos. Together, the combination of the directory and social networking features allows you to attract more views of your Google My Business listing, which leads to more phone calls, website visits and map clicks.
What is the fundamental benefit of being listed on Google My Business?
The key benefit of being listed on Google is to build awareness of your business on the world's most powerful local search engine. The more information you feed directly into Google about your business, the more times your business will be discovered because Google will present it to search users in organic search results and within Google Maps.
What do you have to do ensure that your business is properly represented on Google My Business?
You need to claim your listing, which means you'll own it. If your location goes unclaimed, Google may take it upon themselves to create a listing for your business by piecing together information about your location that they find on other websites, directories and social networks. If they don't do that, then your business simply will not exist within Google's search and map ecosystems. Given the benefits of being listed – and the power of Google – this could be the biggest missed opportunity your business can experience. 
What happens after you claim your listing?
After claiming your location on Google My Business, your business will need to be verified. This means that Google will want to know that your business is at the location where you say it is. They'll (snail) mail you a postcard that contains a unique PIN. Once received, you'll need to login to Google My Business and enter the PIN. Once you do, your business will be verified. 
How To Assess And Optimize Your Google My Business Listing
If your business is listed on Google, you've claimed your listing and can see it in search results and on Google Maps, how do you know if it's working for you? How do you know if you've provided Google with the best information? What more can you do to optimize your Google My Business listing?
In this section, we'll explore some ideas to help you assess and optimize your Google My Business listing. To start, search for the name of your business and bring up your listing within Google's search engine. Have a good look at it. Have you gone beyond providing Google with the basics, such as your NAP (name, address, phone) information? It's important to provide Google with a deeper bank of information to help your business become indexed and turn up in more search results.
Here are some questions you can ask yourself and some easy ideas to help you get the most out of your Google My Business directory listing. 
Are you posting social media content to your Google My Business listing?
At the beginning of this article, we explained how GMB is part directory, part social network. A big feature within the social networking component is the ability to add social content to your profile. Posting through Google My Business lets you publish your events, products and services directly to Google Search and Maps. Posts allow you to place timely content in front of customers when they find your business listing on Google. Add pictures, videos, coupons, events or any update you think of. You have 1,500 characters to work with, so make sure you're as descriptive as possible when creating this content so Google has more terms to index. In addition, make sure to add the call-to-action button. You have several options here, but the important thing is that you drive people to visit or call with the goal of generating business.   
Have you provided Google with a full business description?
Google allows you to upload a description of up to 750 characters. Use every last one to provide a detailed description of your business. Describe your services, products you carry and emphasize brands if you can. Think about what people are searching for and be sure to include it in your business description if it applies to your business. 
Is your logo up to date?
Login to the backend of your Google My Business portal and go to the photos section on the left-hand side. You'll then want to click on "By owner". In this section, you'll see a place to upload a logo and cover photo, much like you can on LinkedIn, Twitter or Facebook. It will look like this: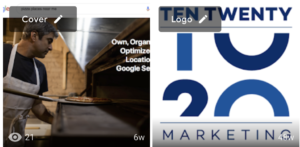 Simply hit the edit icon (the pencil) and upload the latest versions of your company images to update your profile. Try to name your images with the name of your business and the content of your image. For example, name your logo business-name-logo. 
Do you have a good number of reviews associated to your listing?
Having a good number of authentic customer reviews is a very important element of your Google My Business listing. Google loves it when your customers leave reviews. The content of those reviews helps you index for keywords searchers are looking for, while the ratings help your listing rank higher on the search engine results page (hint: you want to be as high up as possible!). Ask your best customers for reviews and have them trickle in steadily. Having a steady flow of reviews signals to Google that people show continued interest in your business. This interest translates into more views of your listing. Reviews also offer your business credibility, as people appreciate and value the opinions of others. So don't be afraid to ask your best customers to leave a review for you. 
Are you taking advantage of the Questions and Answers feature on Google My Business?
Google loves content and likes it when customers or potential customers provide it for you. Encourage the use of the Q&A feature on GMB. Monitor it for questions left for you to answer and then make sure that you answer them with detailed information. If nobody is leaving questions for you, ask yourself some questions. There is no restriction on planting questions and answering them yourself. Think of this section as a FAQ, just like on so many websites you've viewed. Ask questions, answer them. Google is always looking for fresh content, especially within its directory. 
Have you updated your listing with photos of the inside and outside of your location?
Photos are an excellent way to attract attention to your listing. Post photos of the outside of your location to provide valuable visual cues for when people want to come by. Photos of the inside of your location can help people feel more comfortable with your business before they visit. Think of it as giving people the chance to connect with the vibe of your location before they ever step foot inside. You can also post pictures of new inventory, your team, and other amenities at your location. 
How Do You Know If Google My Business Is Working For You
After going through all of these optimizations, how do you know if they've made a difference? It's all in the metrics, which Google provides through the admin portal. The metrics you have access to include the number of views of your listing, along with the clicks, calls and website visits generated from your listing, whether on desktop or mobile search. These are just some of the metrics we surface for clients in our monthly dashboards. As you feed fresh content into your listing, it should have an impact on the awareness you can build for your business as Google will be more likely to present your listing in search. Trend these metrics and you can determine a tangible impact and, potentially, an ROI. 
Comb through our case studies and you'll see how optimizing Google My Business can impact your business too.  
Get our expert opinion
Whether you have claimed your Google My Business listing or not, it's wise to assess how well you've optimized it. If you have any questions for us, we'd be happy to answer them! Get in touch any time.