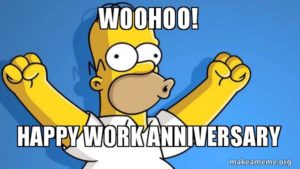 We would like to thank all of our clients, subscribers, technology partners and associates for helping make our first year a great success. We have learned a lot this year and helped many businesses move closer to their goals. We've also evolved quite a bit and plan to even more in year two. There's no doubt that we wouldn't be here without you and thank you for your interest, time and support!
Introducing Our Power 35 Package
To kick off our second year, we are excited to officially announce the launch of our new "Power 35" package. Starting now, we're offering listings on 35 of the busiest search engines and directories on the web. With this package, our clients can gain a greater, wider web presence and increase their Google juice by 3.5 times more than previously offered.
In addition, our standard package, which traditionally consisted of 10 different search engines and directories, now includes 15 – all at the same cost! Our existing clients will be automatically upgraded to the Core 15 plan.
QuickBooks Connect Toronto
In early December we were thrilled to present at the QuickBooks Connect user conference in Toronto. We spoke about leveraging review sites for business growth and our session was lively, with a lot of questions and feedback. We came away from the event inspired, having listened to many seasoned small business advisors, and we met a lot of great people as well. If you're receiving this newsletter for the first time after meeting at the conference, welcome aboard! Let us know if you have more feedback for us.
Know A Business That Can Benefit?
Don't forget our referral program, which stays the same as always. Feel free to make an introduction and we'll compensate you for your efforts should it lead to a sale. Ask Jamie at jamie@10-twenty.com for details.
And Happy New Year Too!
From the entire team at 10|20 Marketing, we wish you a healthy and prosperous New Year. May your business keep growing and your online presence be a source of many new opportunities.