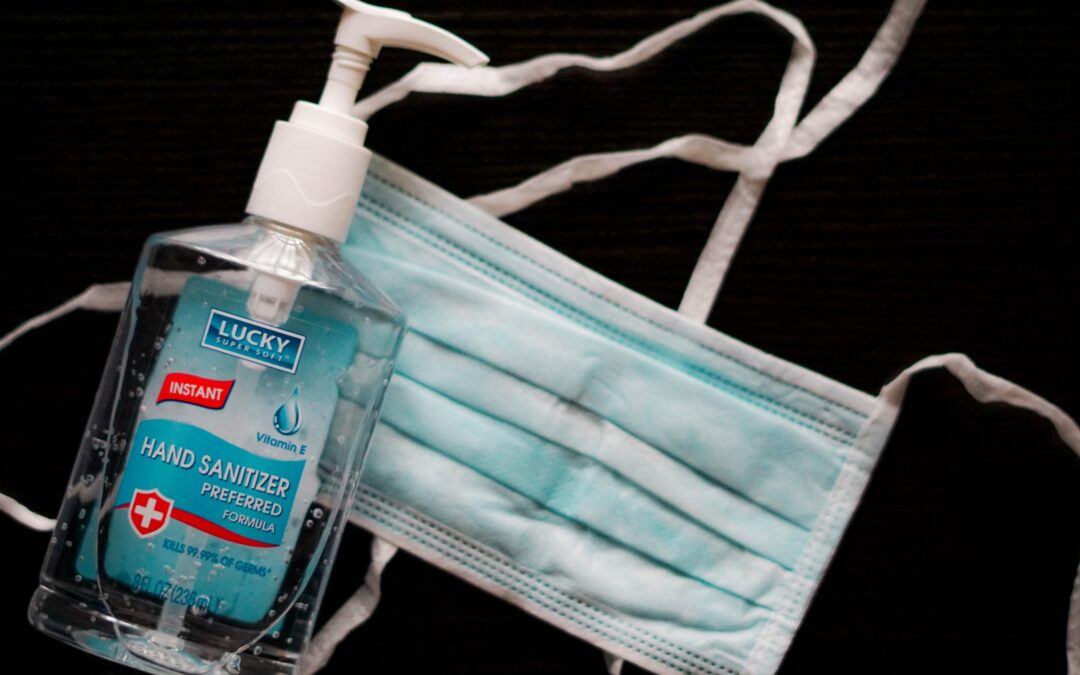 Whether you're looking for foot traffic or website traffic, ensuring your online presence is up-to-par will help your small business as we enter the second wave of COVID-19 in Canada. Up-to-date and easily findable information goes a long way towards consumers building confidence in your business.
If you haven't yet, you'll want to review three main pieces of your online presence to ensure the information is accurate:
Your website

Your Google My Business listing

And your social media accounts. 
Whether you own a car dealership, coffee shop, dry cleaners, restaurant, clinic, sports venue or any other small business, here's what you need to do to gain an edge during these challenging times for small business owners. 
Your Website
For those customers that already know you, one of the first places they're likely to go to get information about your small business is your website. Update your essential business information, including your hours, how you are operating, whether or not your physical location is currently open, and other critical elements. 
You may also want to include a couple of FAQs about what you are doing to ensure everyone's safety during the pandemic (staff and customers alike). It would help if you also took this opportunity to answer any other questions you've been consistently receiving over the past six months.
For example, if you own a restaurant, make it clear if you're open for in-house dining or take-out only. For hair salons or spas, include any protocols clients must follow (wait outside and call when you arrive, wear a mask inside, and other directives.) Knowing what to expect upon arrival will help put your clients at ease and reduce any confusion.
Your Google My Business Listing
It's vital that your Google My Business listing is optimized and up-to-date with accurate information so that you're more likely to be prioritized by Google in their search results. Doing so will also help potential new clients instantly get the answers to everything they need to know before visiting your business or clicking through to your website.
Updating your Google My Business listing includes:
Having an accurate phone number

Including your website address (to an updated website)

Providing the address to your physical location, if applicable

Updating your attributes (take-out, curbside pick-up, delivery)

Updating your hours

Answering all questions people leave for you – especially those related to COVID-19 protocols

Repurposing your website FAQs in the Questions & Answers section

Responding to all reviews
Creating confidence in your small business leads to trust and action. When your listing is up-to-date, and consumers can find answers to their questions there, they're more likely to follow through with a visit to your store or make a purchase online. 
When you consider that 80% of all local searches convert to a sale or action, it's clear how important it is to have your small business ready to properly intercept local and "near me" searches. 
Your Social Media Accounts
Similar to your website, any current clients may turn to social media to quickly check whether you're open, what your hours are, and if there's anything they need to know about how you're operating during COVID-19.
On the other hand, 54% of people on social media use it to research products – so you can bet they're also using it to search for and support local businesses. With hashtags and location tags, plus searchable name fields, it's easy to search for and find small businesses on platforms like Instagram. With both current and potential clients turning to social media for information, it's essential you keep these accounts up-to-date as well. 
Here's how to share that information:
Posts 
Communicate your updated hours (due to the pandemic, or even just the changing season), COVID-19 protocols, or new operational practices (i.e., take-out only) through a static post on your feed. Use a graphic that clearly says "New Hours", instead of an image, to make it easy to find. On Facebook, you can pin a post to the top of your business page.
Stories 
More and more people are watching Instagram Stories instead of (or in addition to) scrolling through their feed. With the ever-changing algorithm only showing your content to 10% of followers, it's vital to share your information in stories to reach as many people as possible. You can do this with a graphic (dimensions should be 9:16) or by filming yourself directly in the app giving the updates. 
Because stories disappear after 24 hours, you can do this as a weekly reminder – not only does this ensure your business information gets found easily, but it also gives you a content idea for at least one day of the week.
Profile
All social media platforms have a profile of some sort. On Facebook, your business page has spots to fill out your hours, physical address, phone number, website, list services, and a business description. Make sure all of these are filled out and up-to-date. On Instagram, you have a much shorter 'bio' field to fill out. 
Your handle (@username) and the name field are both searchable, so include keywords here like your location, industry, or business name, and be sure to include a link to your up-to-date website. 
Need Help?
If you're not sure how to set-up or optimize your online presence, send us a message, we're always happy to help get you on the right track. Business is hard, especially this year, so let's make sure you're set-up for the most success possible.