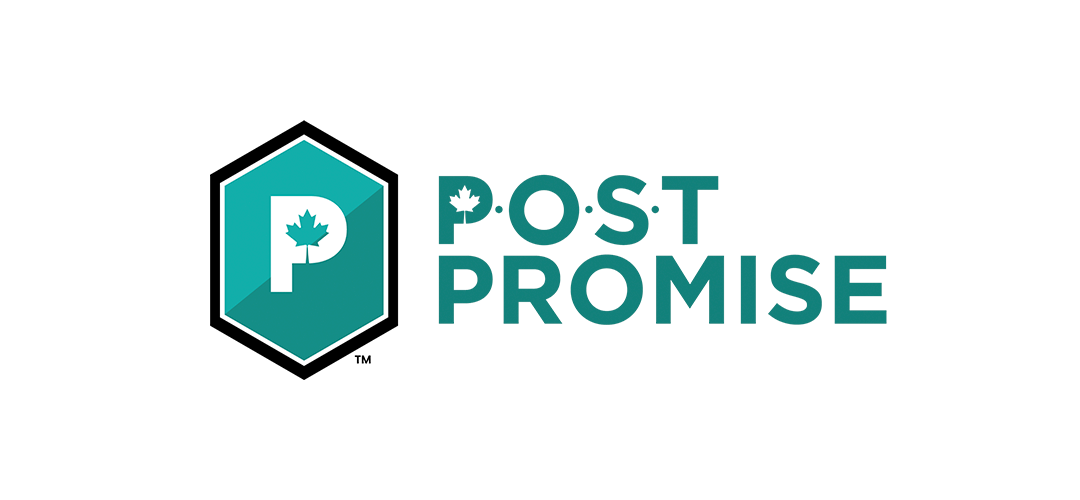 If you're getting ready to reopen your workplace (or maybe you already have), chances are you've thought long and hard about how to implement new policies and procedures to keep your employees safe and help prevent the spread of COVID-19. Enter Canada's POST Promise.
There is a lot of information – and misinformation – out there, but POST Promise is a Canadian platform we've recently discovered that helps businesses by providing communications and implementation tools to help educate their staff on the Five Steps to Workplace Safety – keeping everyone healthy and keeping businesses open!
We're always looking for ways to be a source of advice for and support small businesses in our local community, so we thought we'd pass along the information so you, your staff, and your customers can be confident in a safe reopening.
What are the Five Steps?
The Five Key Steps to Workplace Safety in the POST Promise program are based on the guidelines recommended by the Public Health Agency of Canada:
Maintain physical distancing.

Keeping a distance of at least 2 meters

Stay home if unwell

Self-monitor for symptoms such as cough, fever, or difficulty breathing

Practice respiratory etiquette.

Cough or sneeze into the bend of your arm, or wear a face mask when social distancing is not possible.

Clean and disinfect all surfaces and common areas regularly
Wash and sanitize hands

Wash hands for at least 20 seconds
How does it work?
First, businesses participate in an online training and education process which includes a declaration to implement the five steps to workplace safety listed above. You then receive communication and implementation tools to educate staff and can display the POST Promise logo to let customers know you're committed to keeping your business safe for everyone.
A not-for-profit organization has been set up to provide oversight to the program, with a Board of Directors that includes both senior business leaders and public health experts. Their focus is on creating a solution to help Canadians safely begin returning to the community; something we'd all like to see in our future.
COVID-19 has really put a bend in the business plans most of us had for 2020, regardless of how big or small our organization is. Now that we're slowly starting to return to work, it's important we support each other through the reopening phase and make sure our employees and customers are kept safe.
The POST Promise program is a great way to show that commitment and support each other getting back on our feet.
Will you participate? How have you been preparing to reopen? We'd love to hear from you.